Welcome to St. Nicholas'
The Church is more than a building however splendid it might be and St Nicholas' houses a lively, committed and growing congregation.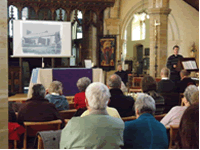 Welcome to St Nicholas' Church where...
we seek to worship God as made known to us in Jesus Christ
we are unafraid to reason, laugh and explore
we know we need one another as we try to embody our faith in our daily lives
we welcome people of faith, all who seek faith and friendship, and all who doubt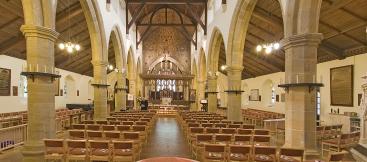 St Nicholas' is a church, which stands at the heart of a lively community as it has done for more than nine centuries.
A church whose worship, music and liturgy seek to be the very best that we can offer; a church which warmly welcomes all; a church to which all may feel that they belong and in which their offerings in terms of worship and service are valued; a church whose clergy and lay people go out to witness to the love of God and the claims of the gospel; a church prepared to take risks in its search to provide an identifiable visible Christian presence in an increasingly secular environment; a church to which those of all ages come to experience the Christian faith and to encounter the living God; a church from which people go with their faith strengthened, their doubts resolved, and their fears at rest.
St Nicholas' is a place where, in the company of others on their pilgrim way, men and women have been able to œseek after God and find Him.
That is our real mission as we take hold of the objectives of worship, teaching, fellowship and outreach.
St Nicholas' is in Covenant with Brighthelm URC, Chapel Royal and Dorset Gardens Methodist Church and all are member churches of Churches Together in Central Brighton